"Blockbuster" = A movie which is a huge financial success. In common usage a "blockbuster" is a movie that has a box-office of more than $100 million upon release in North America."
— from the Internet Movie Database Glossary
Big movie studios need big movies. What they particularly need, given the fact that they are all part of huge multi-media conglomerates, are big movies that can also translate into big theme park rides, big video games, big t-shirts, big soundtrack CDs, big magazine circulations and big TV ratings. And for this they need big audiences.The first blockbuster movie is generally deemed to be Jaws (1975), directed by the then little known Steven Spielberg. It was a movie that everyone went to see, and that made its studio, Universal, nearly $500M worldwide. It was a blockbuster because it was a huge financial success, but it was also a blockbuster because it had global appeal, and attracted mass audiences. It only cost $12M to make, and movie studios have been chasing that kind of profit margin ever since.
Every summer (to take advantage of the summer holidays amongst other things), the main movie studios release movies that they hope everyone will want to see (i.e. it's a four quadrant movie, appealing to male, female, young and old audience members). Around 40% of their year's takings are concentrated into this period. By everyone, they mean that the film does not have a niche audience. It is not a chick flick, or a kid pic, but it offers something to everyone. Perhaps it contains a major star, or is part of a franchise, or is a remake, or an adaptation of a book, comic, tv show or computer game. It will often be very clearly identifiable as belonging to a genre, and although it will contain plot twists, it is likely to come to a satisfactory ending for the audience (usually, the good guys win). It will have high production values, and much will be made of the special effects sequences. because of this, it will have a high budget, and the studio will be anxious about the box office it will achieve.
'Action Adventure' is the most usual genre for a blockbuster movie. This is because they are big on action and short on dialogue, which means they are much easier to sell all over the world. It seems there are no cultural or language barriers to enjoying car chases and explosions.
Sometimes these movies are referred to as 'tentpole movies'. That's because they are expected to perform well enough to 'hold up' the movie studio that releases them. In order words, tentpole movies are expected to make hundreds of millions of dollars - often in a short period of time - in order to compensate for the other releases that might not be so profitable, or might be a colossal failure. Movie studies put a lot of resources behind their perceived 'tentpole releases' which are often entries in a tried-and-tested franchise like The Fast And The Furious, Iron Man or Star Trek.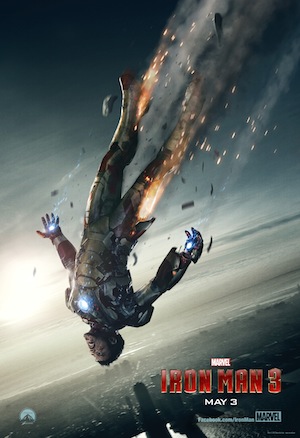 Summer 2013 Blockbuster Movies
You will need to check out the official sites for movie blockbusters this summer. You can find other details about these movies at either
You will also find a good selection of movie trailers at Apple's Quicktime site.
For each other movies listed for this year, answer the following questions
Does it fit the definition of blockbuster given above? Explain why.
How likely is the movie to be successsful? What factors ensure (hopefully!) it will rake in a big profit for the studio?
Then look at last year's blockbusters.
Find out
What the box office takings were
What critical reception was like
Decide which one was most successful for the studio.
Explain your answer.